SLAY THE DRAGON
MULTIPLE AWARD WINNER FOR FICTION

WINNER of the 7th Annual Beverly Hills Book Awards® - Political Thriller

12th Annual National Indie Excellence® Awards - FINALIST for New Fiction

Readers' Favorite Award Winner for General Fiction

Literary Titan Gold Book Award

IndieReader's Best Reviewed Books of the Month/May
A tension-filled plot from the get-go, Zubulake's fictional Latin-American-ish setting lends plausibility to the ubiquitous corruption connected with opioids and the problems associated with people's efforts to solve societal ills once and for all.... Kudos to Zubulake for producing Slay the Dragon, a gripping and provocative read. - Feathered Quill Book Review
Verdict: Laura A. Zubulake's very human players, living, loving, lying and dying in her viscerally enthralling SLAY THE DRAGON .... – Indie Reader Book Review
From beginning to end, this book held my attention and kept me guessing. This is definitely the book for you if you like political thrillers that leave you thinking long after you've closed the book. - Literary Titan 5-Star Review
Zubulake's writing is strong, and the narrative voice believable and compelling. - Booklife Prize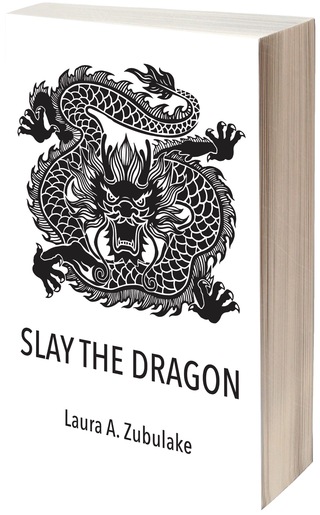 "There's an intriguing behind-the-mirror quality to Zubulake's SLAY THE DRAGON for U.S. readers. While outlining the increasingly-concerning impact that opioid drug addiction can have on consumers, SLAY THE DRAGON also goes around to the back of the mirror, trying to describe the implications and social impacts of this huge problem on societies that may have one or more types of involvement in making opioid drugs readily available....The novel is intriguing on its own, addresses a gravely concerning problem in today's world and illustrates some of the difficulties of solving that problem. For going behind the mirror, Zubulake deserves thoughtful attention. "- Goodreads & Amazon.com Reader's review

"The author's own passion for the truth is evidence from her narration. It is a marvel and infectious. For a read that holds the complete social evils package, this is the book."- Amazon.com reader review

"Slay the Dragon has a constant underlying tension. This only works to keep the reader on the edge of their seat."- Amazon Reader Review

"Zubulake's pacing is fast and engaging, and she creates a lush atmosphere with a constant underlying thread of tension, inhabited by appealing characters." - Amazon Reader Review

"This is a beautifully written book and readers will enjoy the fast pacing, the great dialogues and Laura A. Zubulake's confident writing. The story gives a compelling exposé on the world of opioids and how users get to the point of taking these, plus the general effect of the drugs on society."- Readers' Favorites Review

"Laura Zubulake weaves a tale from a very stark reality facing the world today. She moulds this into a story that is a unique blend of thought provoking and entertaining. She does this with a fast pace and excellent content. The books captures attention right from the get go and does not slow down until the very end. The plot is intelligently woven with twists and turns." Amazon Reader Review
"Laura A. Zubulake weaves crime investigation, corruption, and social ills into the story of a man's gritty fight to defend his values and the lives that matter to him. ... The conflict is developed at multiple levels, from the protagonist's struggle to reconcile his position with his core values, to the opposition he faces from his peers, and then there is the social plague of opioids." - Readers' Favorites Review

"The characters are believable, the plot intelligently done, and the prose exquisite. Slay the Dragon can be read as a succinct indictment of the misuse of power and of what happens when a minority in authority has to make decisions that affect the lives of millions. The story is deft and balanced, as entertaining as it is thought-provoking." - Readers' Favorites Review

"While Slay the Dragon: A Novel is interesting and entertaining, it offers a lot of material for readers to think about, and characters like Zacarias, Carlos, and the protagonist who are really memorable. There is a fragment of each of us in this intelligently plotted story." - Readers' Favorite Review

"Slay the Dragon by Laura A. Zubulake hooks you in immediately....This book has every ingredient for a compelling story; crime investigation, political corruption, the fight for your beliefs, and thought-provoking questions to ponder." Readers' Favorites Review

"The plot was superbly executed with the perfect mix of suspense and tension. The characters were gritty and true to life. It highlights complete social injustice and corruption, and what can happen if you dare to rock the status quo. I highly recommend this superb piece of writing." - Readers' Favorite Review
IS IT POSSIBLE TO SLAY THE DRAGON?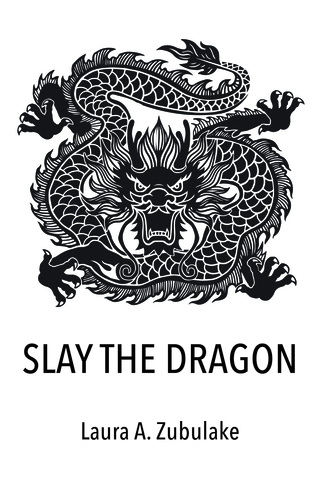 Crime, corruption, conspiracy, conflict.

César Rosada is on a crusade. Descended from generations of coffee farmers, the former professional athlete turned politician is determined to improve life for the working class of his country. As Minister of Finance, César is committed to righting decades of corruption, crime, and misguided economic policies, and defending progress made in the fight against the illegal drug trade. He anticipates resistance from those with money, power, and vested interests. However, he now confronts a burgeoning challenge—America's opioid epidemic. This deadly crisis poses more than the usual conflict between law enforcement and organized crime. It is a complex and insidious challenge with pervasive and deep-rooted origins. César's adversaries intent on maintaining the status quo conspire and threaten everything for which he has worked. The stakes are high—a reversion to the days when drug syndicates rule, politicians collude and profit, and the people remain hopelessly trapped in a cycle of poverty. César is conflicted, but must decide on a course of action. Weighing choices between what is perceived as right versus wrong, he pursues a path that for some is morally ambiguous.